Our photo clicked on its center when we created the Aadhaar card there. Many people complain that our photo on this important document looks very bad. So let us tell you how you can easily update your photo on Aadhaar card? Your photo can be easily updated on Aadhaar card. However, you have to go to the registration center to update your photo. Only then can your photo be updated on the Aadhaar card. So let us know how the photos on Aadhaar card will be updated –
No one is happy with the photo in the Aadhaar card, right? Have you come up with the idea that the photo could also be changed in the Aadhaar card? So in these simple steps you can change the photo of Aadhaar card.
Easy to change photo in Aadhaar card
Support update in easy steps
Book an appointment from home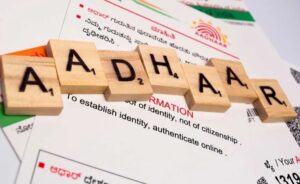 Aadhaar card can change not only photo but also name, email id, phone number, date of birth, gender, biometric, address etc. Once you have to go to the Aadhaar center but if you take an appointment, you don't have to push and you will be charged Rs 100.
To change the photo, you must first visit the official website of UIDAI www.uidai.gov.in. Then download your support registration form.
After downloading, fill the form properly and after filling it submit it to the registration center.
After submitting the form, the staff at the registration center will collect your biometric information on their system. This will include your fingerprint and photo.
After taking these details, Rs 100/- service charge will be taken. Your Aadhaar card will then be updated.
In the meantime you will get the URN and slip from the registration center.
After about two to three days, using this URN, you can check on the official website of the Aadhaar card whether your photo has changed or not.
Once your Aadhaar card is updated, your new photo will appear on your Aadhaar card, which you can download online.
📲  Book an Appointment: Click Here
👉 સંપૂર્ણ માહિતી ગુજરાતીમાં વાંચવા અહી ક્લિક કરો
📎 Official Website: Click Here
You can easily change your photo by following the steps mentioned above. If you like the information we provide, please share it with other friends.