GPSC Recruitment 2021 – Apply Online for 82 Posts (GPSC OJAS)
---
The Gujarat Public Service Commission (GPSC) was formed under article 315(1) in the Constitution of India in 1 May 1960. To select applicants for civil service in the Indian state of Gujarat according to the merits of the applicants and the rules of reservation. It was formed in 1960. As per Article no.316 Constitution of India, State governor has the power to select member and chairman of their own state's PSC. Presently, Dinesh Dasa is the Chairman of GPSC.
GPSC Online is a single stop platform where you can start preparation yourself and crack any exams , We are running our own mobile application where you can find video lectures of all the subjects as well as we provide daily tests, So you can examine your knowledge. Here you can find: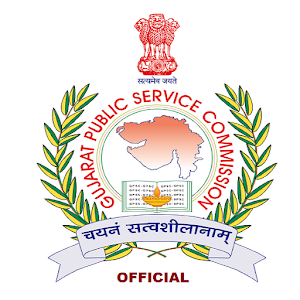 (1) Video Lectures :
– We provide video lectures of all the subjects with very easy explanations.You can watch the videos online as well as you can download it and watch it further in your free time. By watching our video lectures you will be able to make good notes for revisions.
(2) Daily Test :
– This is the necessary step, but most of the students don't give it much importance.The knowledge gained by watching videos and reading books must be examined.We provide Daily Test, So you can practice for upcoming exams and can be able to do time management in examination hall.Time Table of daily test can be found at notification section in our app.
(3) Guidance By Experts :
– We Provide direct lectures by successful candidates that what is the key of success, Lecture's which are provided by leading faculties of Gujarat
(4) Materials :
– Our material is made after long research, by experienced faculties. It is based on well known reference books, GSEB & NCERT. So students don't need to read anything else. No need to join any coaching institute also. Anyone can prepare better from home You can also Download Material.
GPSC Recruitment 2021 – Apply Online for 82 Posts (GPSC OJAS)
GPSC Recruitment Job Details:
Posts:
ICT Officer (Class 2) – 32 posts
Principal (Class 1) – 06 posts
Child Marriage Prevention Officer (Class 2) – 01 post
Jr. Town Planning officer (Class 2) – 15 posts
Assistant Director (Consumer Protection – Class 02) – 02 posts
Nursing Superintendent (Class 2) – 19 posts
Ophthalmologist (Class 1) – 01 post
Dy. Executive Engineer (Civil – Class 2) – 03 posts
Dy. Executive Engineer (Mechanical – Class 2) – 01 post
Dy. Executive Engineer (Electrical – Class 2) – 01 post
Horticulture Officer (Class 2) – 01 post
Educational Qualification, Age Limit, Fee & Other Details: Please Read Official Notification.
How to Apply for GPSC Recruitment: Interested and Eligible Candidates may Apply Online Through official Website- www.gpsc-ojas.gujarat.gov.in
Important Dates:
Starting Date for Submission of Online Application: 25-11-2020 (01:00 pm)
Last Date for Submission of Online Application: 10-12-2020 (01:00 pm)
Important Links:
Short Advertisement: Click Here
Apply Online: Click Here
👉 હાલમાં શરુ અન્ય ભરતી જોવા અહી ક્લિક કરો
GPSC Recruitment ANDROID APPLICATION FOR GUJARAT PUBLIC SERVICE COMMISSION WHICH HELPS COMMISSION TO WIDER REACH FOR THE CANDIDATES FOR RECRUITMENT AND FOR JOB SEEKERS FOR STATE SERVICES, IT IS TO FACILITATE THE ONLINE JOB APPLICATION PROCESS.