Aadhaar-Voter ID link: Check step by step process
Here is the step-by-step guide to link your Aadhaar with voter ID through the national voter service portal, SMS, phone and booth level officers.
Based on the suggestions of the Election Commission, the government has decided to make significant changes to improve the electoral process. Under it, water IDs are allowed to be linked to 'Aadhaar' voluntarily. However, the Supreme Court has allowed this to be done voluntarily in view of the right to privacy judgment and the test of proportionality.
According to the Election Commission, the pilot projects run by them have been very positive and successful and will work to prevent recurrence in the election process. According to another proposal, first-time voters who have completed 18 years of age will be able to register four times a year, instead of once a year on January 1, now with four cutoff dates.
These amendments give the Election Commission every right to acquire any premises for the management of elections. In fact, there was some controversy over the acquisition of the school etc. during the election. The government will introduce this important electoral reform in the current winter session of Parliament.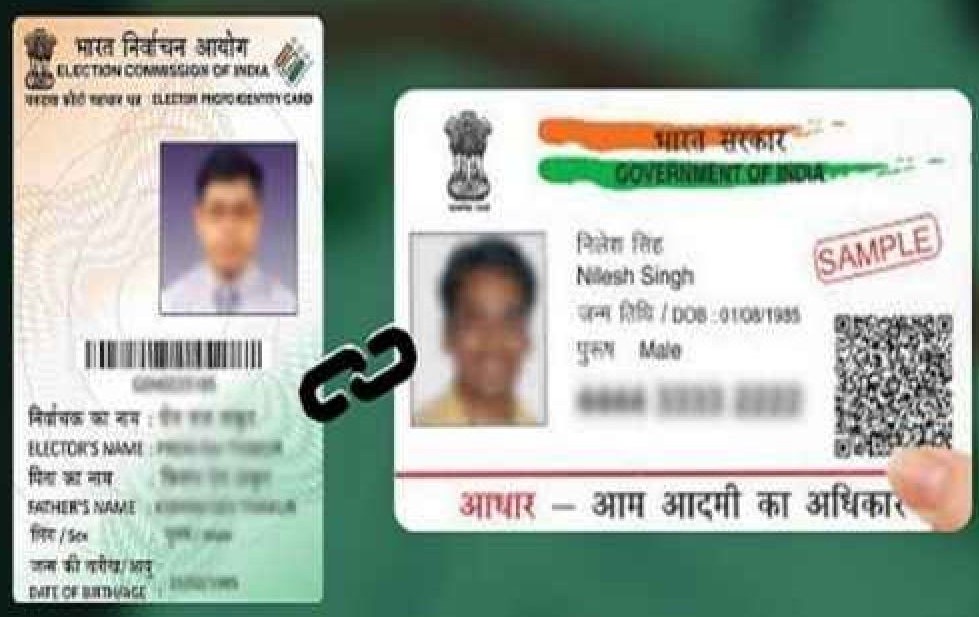 The Electoral Law Amendment Bill, 2021 has a provision to link voter ID and list with Aadhaar card to prevent fraudulent voting. The Union Cabinet last week approved the draft bill, which was later introduced in the Lok Sabha today and passed.
Law Minister Kiran Riju introduced the bill in the Lok Sabha. During the discussion on the bill, Congress MP Shashi Tharoor said that Aadhaar is a 12-digit identification number which includes people's biometric and population information. The basis should only be proof of residence, this cannot be proof of citizenship.
Also Check: AnyRoR – Gujarat Land Records – 7/12, 8A, Property Search
If you are seeking support from voters, you will find a document that shows not citizenship but residence. By doing so, you are also giving non-citizens the right to vote.